---
THE Fine Arts store in Central PA!
~ Douglas Albert Gallery ~
The Douglas Albert Gallery is the quintessential store in State College which best represents the broadest example of the arts available.  Nowhere else can you find so much fine art in one place that includes paintings, jewelry, hand blown glass, ceramics, framed and unframed works.
If you are looking for that special experience of immersion in art, put aside a couple of hours and come downtown to the Douglas Albert Gallery and take your time looking over an entire Arts Festival in one shop!
Please drop in, email, or call me anytime to arrange for a gift certificate for the Joy of Art, and I'll send it out to you or anyone you wish. (814) 234-9822 Elidoug@aol.com
---
~ Relaxed Gallery Summer Hours ~
Most Sundays & Mondays we'll be closed, BUT! if it's a life or death art decision for you, we'll try to accommodate your schedule.  We're here Tuesday through Saturday 12-6 except Wednesdays 12-5.
---
Art is always a cause for celebration. Stop in to our store or look over a few images of our enormous collection of Art from the menus above, and enjoy our humorous video quick tour of one of the  most eclectic galleries in the country!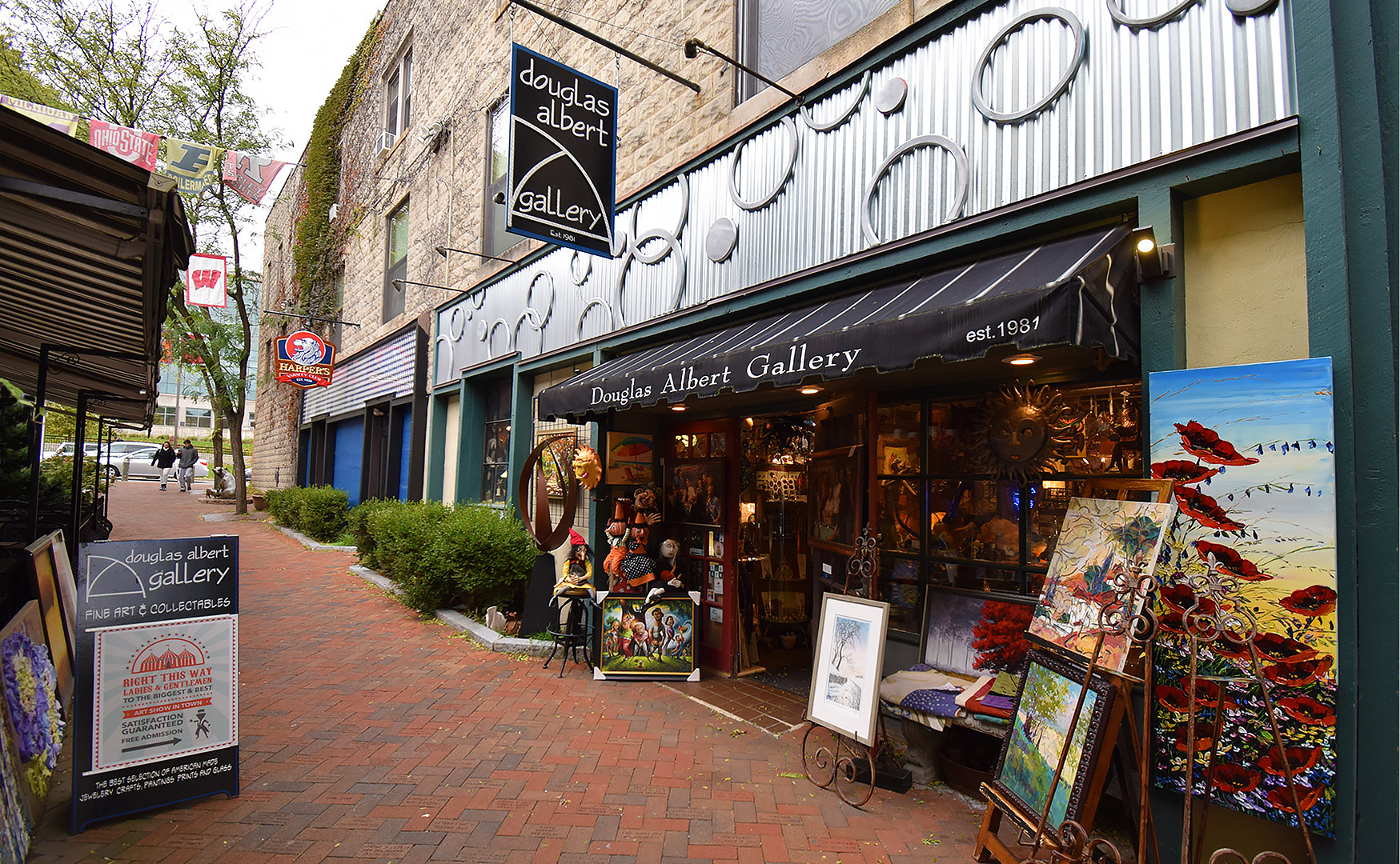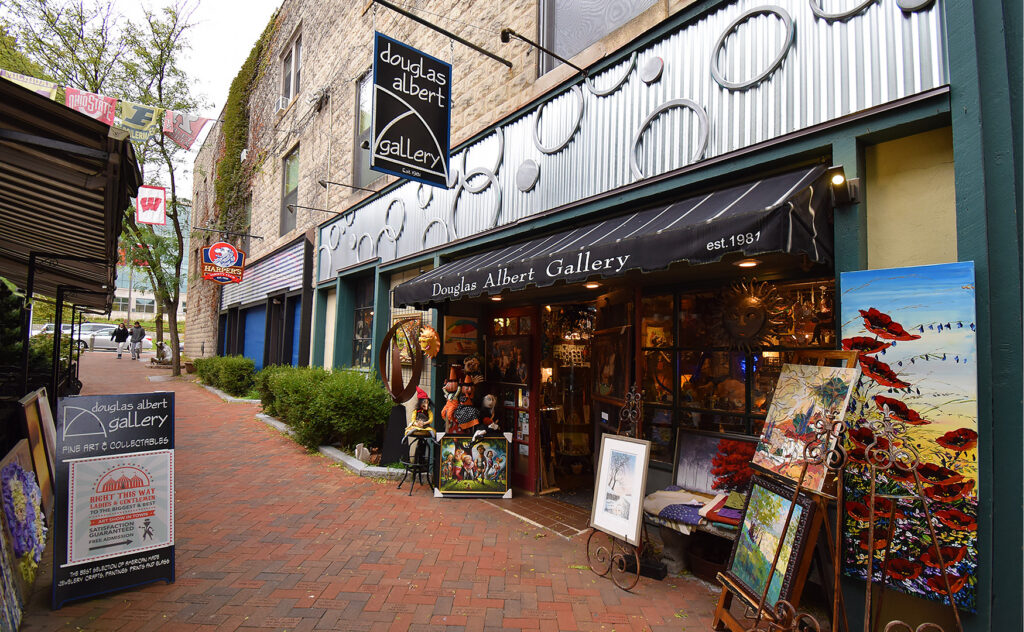 107 McAllister Alley Walkway
State College PA 16801 (814) 234-9822
DouglasAlbertGallery.com
Elidoug@aol.com