THE Year 'round Arts Festival!
~ Douglas Albert Gallery ~
Extended hours through Sunday July 14!
The Douglas Albert Gallery welcomes you to Arts Festival 2019! The festival in our gallery knows no season.  Art is always a cause for celebration. Stop in or look over a few images of our enormous collection of Art from the menus above, and enjoy our humorous video quick tour of one of the  most eclectic galleries in the country!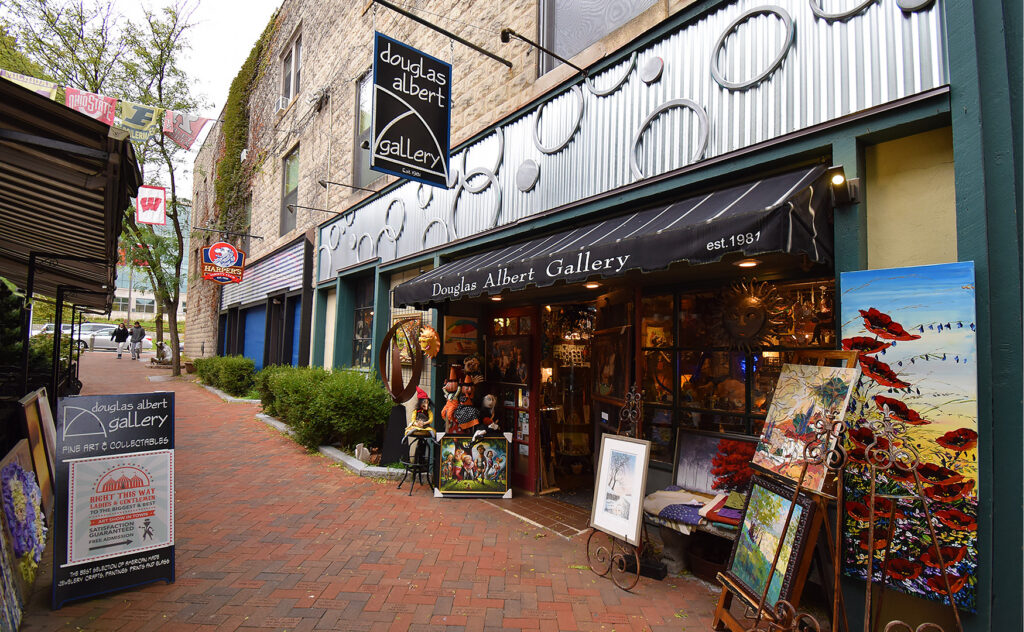 107 McAllister Alley Walkway
State College PA 16801 (814) 234-9822
DouglasAlbertGallery.com
Elidoug@aol.com