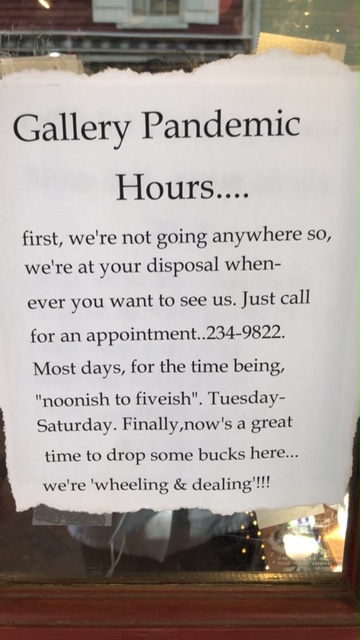 ---
THE Festival of the Arts store in Central PA!
~ Douglas Albert Gallery ~
If one was to choose one, quintessential store in State College, which best represents the broadest example of the arts available at the Central Pennsylvania Festival of the Arts, it would HAVE to be the Douglas Albert Gallery!  Nowhere else can you find so much fine art in one place that covers paintings, jewelry, hand blown glass, ceramics, framed and unframed works ~ its just like the famous annual sidewalk sale.
So if you're looking for that special experience of immersion in art, put aside a couple of hours and come downtown to the Douglas Albert Gallery and take your time looking over an entire Arts Festival in one shop!
Coming soon ~ Joanne Kollman commissioned portraits and Barbie Levy jewelry!
Please drop in, email, or call me anytime to arrange for a gift certificate for the Joy of Art, and I'll send it out to you or anyone you wish. (814) 234-9822 Elidoug@aol.com
---
The Douglas Albert Gallery welcomes you! Art is always a cause for celebration. Stop in to our store or look over a few images of our enormous collection of Art from the menus above, and enjoy our humorous video quick tour of one of the  most eclectic galleries in the country!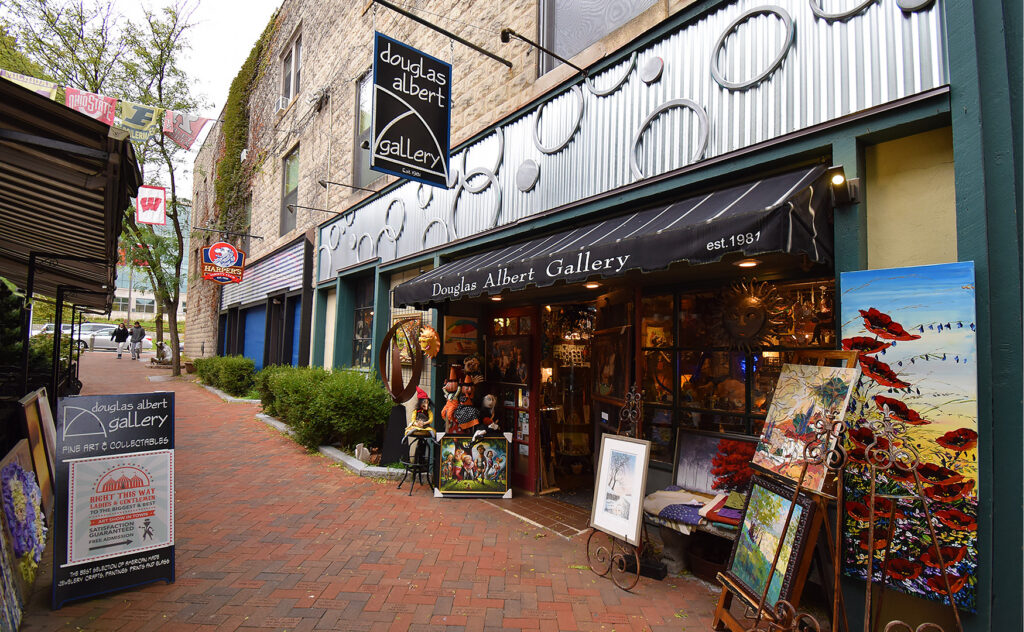 107 McAllister Alley Walkway
State College PA 16801 (814) 234-9822
DouglasAlbertGallery.com
Elidoug@aol.com